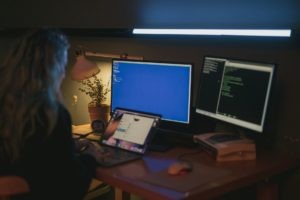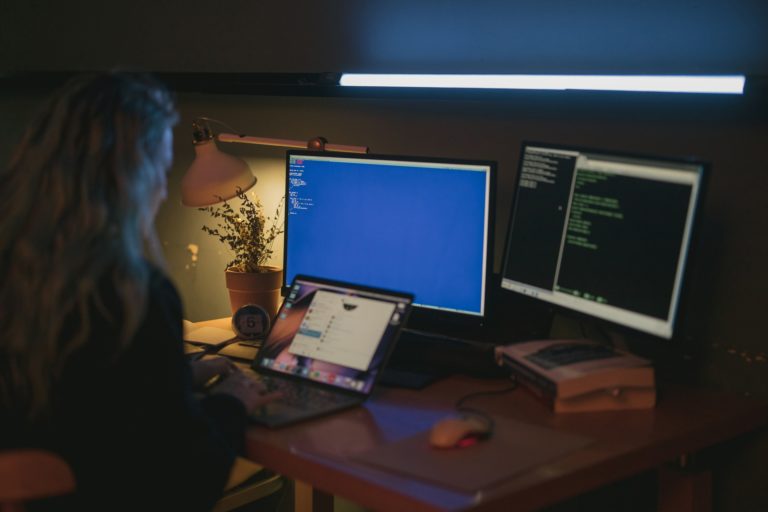 Building an in-house team is a lengthy process that requires sourcing the best candidates, conducting a recruitment process and providing workers with essential resources to work. For many startups, this process can take up a lot of time and money that could have been spent elsewhere. This is why many startups initially turn to outsource a dedicated team.
Hiring programmers for startup projects enables you to focus on your business and avoid spending valuable time on building a team of developers or creating the project infrastructure. It can also prevent you from having to spend money on finding a workspace for the team.
The Benefits of Hiring Overseas Website Developers for Startups
Looking at the startup development trends, many businesses choose to outsource their development teams to outside individuals or companies. To comply with local laws without spending hours studying those laws, business owners book IT augmentation services with proven expertise in IT hiring, impeccable business reputation, and valid well-known data privacy certifications, like GDPR and CCPA. That approach mitigates potential risks of misunderstandings or data leaks so that you can concentrate on the benefits remote global teams bring to the table.
We've outlined the most widespread reasons for hiring developers abroad.
Access to more skilled professionals
Candidates with the right experience and skills may not be available in your area. Outsourcing means you have access to a larger talent pool.
Saving money on in-house resources
Setting up a workspace and investing in resources for an in-house team can be expensive. And combined with high recruitment costs, outsourcing is much more cost-effective.
When you hire an outside company or overseas startup developer, you'll be freeing up your and your staff's time to focus on other priorities.
Access to the most advanced tools and tech
Another key benefit of hiring software web developers overseas is that it gives you access to tech and platforms you may not have internally. This means that you don't need to invest in new tools or new hires to get your team up to speed.
Considering that startups are in the initial phase of development, failure in the first few years is a major concern. As a result, scaling often brings about a variety of challenges and risks, including loss of money and effort. By outsourcing a dedicated team for startup projects, startups can avoid these risks and grow with confidence.
Why Python Is Perfect for Startups

Source:https://mobilunity.com/blog/cost-of-python-developer-in-ukraine/
Every size and type of business is different from others. A startup is a collective term used for businesses that are in the first stage of the development of viable products and services. Additionally, they are also in the early stage of their funding.
Often working on a tight budget, startups must thoughtfully consider the speed of development they require, the ease of a programming language, the cost of development, access to libraries, scalability, and stability. It is often for these reasons that your best bet as a startup will be to go for an established programming language such as Python.
The 8 Benefits of Python Programmers for Startups
Studies show that up to 70% of startups fail within the first five years. Therefore, it is so important for new businesses to make the right choices when it comes to development decisions. One of the most important factors to consider is using the right programming language. Let's look at eight reasons why successful startups choose to use the Python programming language and hire Python programmers:
Python developers enjoy the language most for its simplicity. For startups that can't afford to spend time on training, Python is ideal for fast and effective development.
The minimal effort needed to add features to Python code is simply versatile. Python is one of the best choices as a language when developers need code that works across platforms such as mac-OS and Windows.
Unlike many programming languages out there, Python is easily integrated with other languages such as C, Java, and more.
While many newcomers favor Python over other languages, many large and reputable companies such as Instagram and Google also rely on code written in Python. The question arises, why? The reason is that Python is innovative and it allows businesses to elevate their service to new heights and stand out among competitors.
Startups are frequently web-based, and the web is driven by big data. This factor is synonymous with the complexity and intricacy of processing. Luckily, Python is very well-equipped to deal with these challenges, making it a great fit for beginners.
Facilitates smooth testing
Python's test-driven development is one of the most attractive reasons to use python. This feature makes it time and cost-effective. Its instant testing facility can ease the process of development significantly.
Scalability is one inevitable component that any startup must consider. This is why Python is a great solution. With the help of its Django framework, a series of ready-to-go components, Python can provide highly scalable applications.
Python consists of a large and active community of supporters. This means that you will easily find readily-accessible support for any type of complexity during development.
In a nutshell, let's look at the pros and cons of using Python:

Source: https://mobilunity.com/blog/hire-python-developers/
The Bottom Line
Today, there are many programming languages in the market, and each one of them has its own advantage and potential for growth. For startups, Python is a versatile language preferred for its ease of use, smooth integration ability and its large community of support. Considering that startups have to make the best decision right from the start to avoid failure, hiring skilled Python developers for startup web development projects is an excellent choice.