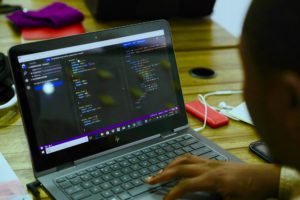 Over the years, technology has come a long way, and for people like developers and website creators, there are now many tools that they can use to help them with their work. One of the tools that a lot of professionals turn to is Python, which is a hugely popular programming language that is often used in the creation of websites.
If you use a Python website, you can access a host of different tools and platforms to increase efficiency and enjoy greater convenience, along with a range of other benefits. One of these is easy passwordless login solutions such as Vault Vision, which can make life easier in numerous ways. More and more people are looking for no-code and no-password options these days, and this is an ideal one if you want to save yourself time, stress, hassle, and headaches. We will learn more in this article.
Cutting the Hassle of Multiple Passwords
Over recent years, we have had to use passwords to access all sorts of accounts and platforms, and this has become a serious issue for many. When you have to create a wide variety of passwords, it can become very difficult to manage and remember them. This means that you could end up being unable to gain access to accounts and apps without jumping through hoops. In addition, some people end up writing their passwords down, and this can increase security risks.
Another issue is that with cybercriminals using more and more sophisticated methods, passwords can be easily obtained by those with less than honorable intentions. Some people try to use the same password for everything to save them from having to remember multiple ones, but this means that if your password falls into the wrong hands, all of your accounts could be at risk. This is why many are looking for alternative solutions for their Python site.
Turning to passwordless login provides a simple, effective, efficient, and affordable solution. It means that you no longer have to worry about creating and changing passwords, managing your passwords, or trying to remember multiple passwords. It also cuts the security risks associated with using passwords, which means greater peace of mind for you.
Some of the main benefits of using these passwordless solutions are: 
     

Affordability

     

Ease of use

     

Saving time and hassle

     

Much less stressful

     

Reducing security risks

     

Reducing the risk of loss of access

     

Efficient and fast
Of course, you need to ensure you find the right provider for your passwordless platform so that you can enjoy the many benefits that these solutions can offer. This means looking for a provider that can offer affordable pricing without cutting corners when it comes to efficiency and reliability. You should also take some time to look at reviews from other users, as this will give you a better idea of what to expect and whether the provider is the right choice for you.
Once you find the right platform and provider, you can enjoy the many benefits of easy passwordless login for Python sites.