A Python professional is a developer who specialises in programming Python language, to perform numerous tasks including building websites and developing software. Python is a growing coding language and one that is taking over the Canadian tech market, these factors and the nature of the role as a potentially remote position make it highly desirable and sought-after. There are a few steps to becoming a Python professional within Canada, once you are ready to apply, Jooble has a myriad of Python jobs in Toronto and around the country.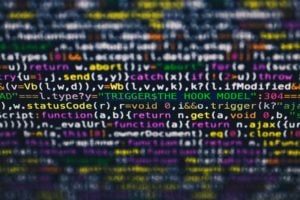 There are many steps to becoming a Python professional, these include. 
Gaining an education in software development. 

Learn to understand the language of Python specifically.

Practicing Python and taking on small projects. 

Researching and applying for roles in Canada and around the world.
With the help of Jooble, we will delve deeper into these steps and get you started in your new career.
Gaining an education in software development. 
Many roles within software development and specifically the Python industry will require a formal education, usually in the form of an undergraduate degree. Whilst this may seem a daunting feet, degrees can be obtained in multiple ways, including online and part-time, your government or a sponsor can also help with loans and grants to fund the course. Make sure to research courses before applying, ensuring it is perfect for your situation. There are fantastic universities around Canada including Brock University, Langara College, and the University of Toronto. Look at what qualifications jobs in your area are requiring and this may give you a better understanding of what you will need to achieve.
Learn to understand Python specifically.
Even if you have a software degree you must understand the fundamentals of Python specifically as this will be the area you will be specialising in. Your course may have optional modules that can help you learn, or your university may have books and resources for additional study. If this is not possible consider a short online course, this will help you become ready for your new role. Consider websites such as Codeacademy or Udemy as these are some of the most popular and have courses for all abilities. 
Practice Python and take on small projects. 
Knowing the basics is a great first step, however, to be accepted for projects and roles you will need some experience on your cv. This experience will not only make you more desirable to an employer but will allow you to feel more comfortable and knowledgeable. There are many ways in which to practice coding, from building your own websites and apps to volunteering for companies or even getting small businesses as freelance clients.
Research and apply for roles.
Finally, the most important step to becoming a Python professional in Canada is getting a job in Python development. There are many ways to go about finding a role as a Python developer, you could use job sites such as Jooble to research in-house roles with large companies, these roles will be more stable and provide guaranteed income. Alternatively, you could start your own business or work as a freelancer online with multiple clients, whilst this does not guarantee income nor security with the right work ethic could be potentially lucrative and provide more freedom to work at a time you desire.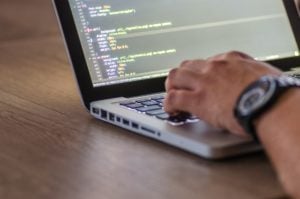 In conclusion, the list of steps provided is a great place to start and can be the beginning stepping stones to a career in Python in Canada. Remember that education and experience are the key to any career, and this is no different in the Python industry.