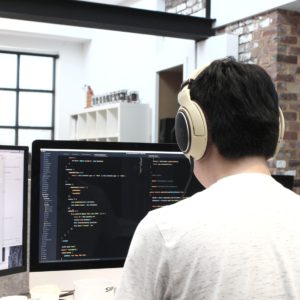 Hiring developers, especially skilled ones, can be a challenging task for any company. Finding the right developers who possess the required skills and expertise, and also fit within the budget can be quite challenging. In this article, we will discuss some effective tips and tricks to find and hire developers at affordable rates, including how to hire Python programmer.
Utilize Online Job Platforms:
One of the best ways to find developers is through online job platforms such as Indeed, Glassdoor, LinkedIn, and others. These platforms allow you to post job openings and reach a wider pool of candidates. You can also search for candidates based on their experience, location, and skills. Moreover, these platforms often have a built-in messaging system that allows you to communicate with the candidates directly.
Attend Tech Conferences and Meetups:
Tech conferences and meetups are excellent places to meet and network with developers. These events are usually attended by developers who are passionate about their work and looking for new opportunities. Attending these events will not only help you meet developers but also keep you updated on the latest trends and technologies in the industry. You can also participate in hackathons and coding challenges to gauge the skills of potential candidates.
Leverage Social Media:
Social media platforms such as Twitter, Facebook, and LinkedIn are great resources to find and hire developers. You can use hashtags such as #hirepythonprogrammer to search for developers who specialize in Python programming. You can also post job openings on your company's social media pages and ask your followers to share it with their networks.
Use Freelance Platforms:
Freelance platforms such as Upwork, Freelancer, and Fiverr are great resources to find affordable developers. These platforms allow you to post job openings and receive proposals from freelancers. You can also browse the profiles of freelancers and view their past work, reviews, and ratings. Freelancers are usually more flexible and affordable than full-time developers, and you can hire them on an as-needed basis.
Look for Junior Developers:
Junior developers are often overlooked, but they can be a great resource for affordable and skilled talent. Junior developers are usually fresh out of college or coding boot camps and are eager to gain experience. You can offer them mentorship and training opportunities and help them grow within your organization. Junior developers may not have as much experience as senior developers, but they can bring a fresh perspective and new ideas to your team.
Offer Remote Work:
Offering remote work is a great way to attract talented developers who may not be located in your city or country. Remote work allows developers to work from anywhere in the world and can help you save on office space and other expenses. Moreover, remote work can help you attract a wider pool of candidates who are looking for a better work-life balance.
In conclusion, finding and hiring affordable developers can be challenging, but by utilizing the tips and tricks above, you can increase your chances of finding the right talent.
Remember to use online job platforms, attend tech conferences and meetups, leverage social media, use freelance platforms, look for junior developers, offer remote work, and conduct technical tests and assessments. By following these steps, you can build a talented team of developers without breaking the bank, including finding and hiring a Python programmer.