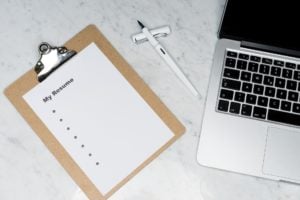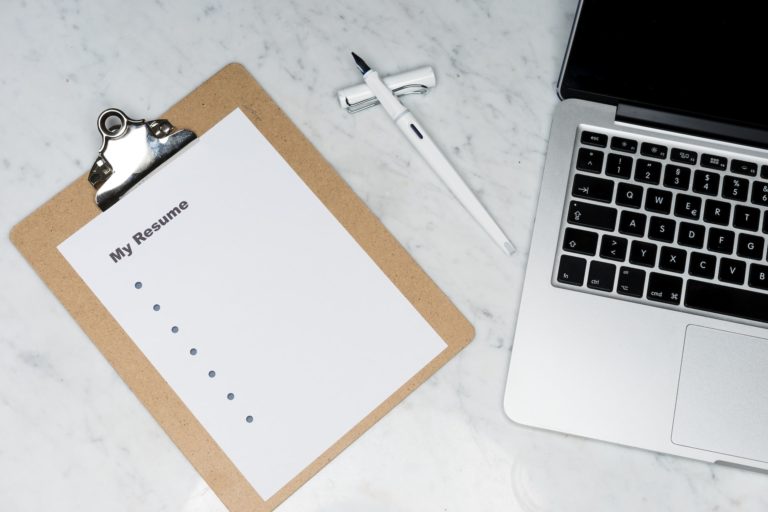 This article serves as a guide, highlighting the skills required in a Python developer's resume and the procedures for creating an impressive CV. Nowadays, recruiters have hundreds of applications, and yours need to stand out if you want to get an interview. So, whether you are considering a career transition or searching for a new position, learning how to create a resume that shows your accomplishments and competencies is pivotal.
Who Is a Python Developer?
It is a person in a team of developers skilled in using Python to create and execute software and other products. Such specialists write, evaluate, and enhance operating systems using this particular programming language. Since job offers in the IT industry are in high demand, your Python skills resume may not be enough to catch the recruiter's eye. You need it all to be flawless.
Job Market Right Now
Searching for job opportunities can sometimes be intimidating, and it might take a lot of time to complete each application and personalize your resume for each job posting. Since the IT industry is growing day by day, you need to stand out on every level.
The truth is that you must update and rearrange your CV depending on the position you are searching for. However, if your resume-writing skills are lacking, you will not get the response you want. This is due to the short amount of time interviewers have to review CVs. In this crazy race, you should be able to highlight all your good sides and use every possible leverage.
Is There a Way Out?
Yes, there is. In order to be considered, you must have a compelling and captivating resume that perfectly summarizes your pertinent qualifications and professional experience. Companies constantly look for applicants with an excellent technical background, proficiency in Python, a solid understanding of web frameworks, analytical skills, and other relevant qualifications when interviewing candidates for the role of developer. These skills can be highlighted on a well-written CV to help you capture recruiting managers' interests.
However, not many people can combine being a flawless IT specialist and a good writer who can create a compelling and engaging resume. Usually, it is one or another. Well, that's not the end of the world. Modern technology allows you to seek help online and solve such issues in a blink of an eye. So, whatever problems you are facing while composing your CV, there's a simple solution. You can easily find it on ResumeWritingLab because such engineering resume writing services were created to solve any difficulties you may have with your job applications. You can save your precious time and get a first-rate CV that will get you as many offers as you like.
Yet, you need to be able to back up all the information written in your resume. It will help you avoid fraud and stay on track during an interview. The following part is a step-by-step guide to creating a resume for Python developer.
Decide on a Python Experience Resume Format
Your skills can be emphasized with the help of the correct resume format. Additionally, it may be better for interviewers to read your application and pinpoint the crucial details they're seeking. Chronological and functional are  the best resume formats for writing your CV as a Python developer.
Chronological format is the most common structure. It means your professional background is presented consecutively in your CV. This one is particularly suitable for candidates seeking employment opportunities with a wealth of practical work experience in the position they are looking for.
The functional resume is great if you don't have any relevant work experience. It is structured around your portable abilities and competencies rather than your employment history. With this CV structure, skills and achievements take precedence over professionalism.
Add Contact Details and Other Identifying Information
Maintaining current and accessible contact information is essential and should always be at the top. Include your full name, phone number, business email address, city, zip code, and any relevant links to your respective profiles on social media websites or online portfolios.
Create a Catchy Professional Statement Before Summary
Before reading the remainder of your resume, a professional summary provides the recruiting manager with a concise insight into your abilities and accomplishments. An objective statement briefly summarizes your professional goals and personal characteristics. Your objective should explain why you want to work in that profession. There should be at most 2-3 sentences in this paragraph.
Highlight Your Professional Experience
Give recruiting managers a clear understanding of your responsibilities and past so they can see how you have performed in past positions.
Highlight Your Skills
Both your hard and soft skills should be listed on your CV. The former are acquired through study, professional experience, or certification programs, whereas the latter are instinctual abilities that you can cultivate. Examples of hard skills are:
Solid knowledge of the Python programming language
Functional and non-functional requirements
Software prototypes
Systems specifications
Agile methodology
Software design patterns
Testing and maintenance
Understanding of ORM libraries
Algorithm implementation
Soft skills include:
Leadership skills
Analytical skills
Communication skills
Critical thinking skills
Problem-solving skills
Interpersonal skills
Use Keywords and Competencies That Are Recognizable by the Applicant Tracking System
Recruiters receive numerous applications, and they often only review the best ones. Including keywords from the job description in your CV is crucial. According to how closely your resume's keywords match those in the job description, the application tracking system (ATS) will prioritize candidates. Look over the job description, list all the skills using the most frequent buzzwords, and add them to your resume.
Describe your Educational Background and Add Certificates
You should also add your educational background and licenses or certificates earned over time if you have any. Start with the name of the institution, the year you graduated, the degree title, and your grade point. Adding your certificates or license can help you demonstrate your commitment to developing your technical skills and knowledge.
Conclusion
So, you should know how to put Python on resume by now. Yet, writing an outstanding CV requires proper planning. Take this process seriously because your career might depend on it one day. Having your relevant details ready will save time and guarantee that you present yourself in the best possible light in front of your potential employers.