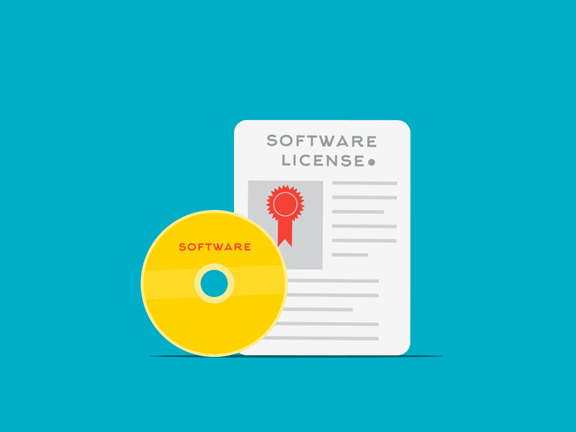 The last thing a small business owner wants to worry about is cyber security. Even so, it can still be challenging. For larger businesses with more resources and staff to deal with. In order to encourage potential clients to try out their services before committing to an annual contract or making a purchase, many SaaS providers provide free trials of their products. What occurs, though, when those free trials end?
If you have no way of knowing, how can you be certain that your data is secure because SaaS has a broad spectrum? Before making any investments in SaaS solutions, organizations should consider that there is a list of SaaS security risks that every business should address. If you want to know more about how to secure your data and prevent breaches, read on!
What is SaaS?
A method of distributing applications over the Internet as a service is known as software as a service (or SaaS). You can avoid complicated software and hardware maintenance by just accessing software over the Internet rather than installing and maintaining it.
SaaS applications are also referred to as hosted software, web-based software, and on-demand software. Whatever name they go by, SaaS applications run on the dedicated servers of a SaaS provider. Security, availability, and performance of access to the application are all managed by the supplier.
Five Security Risk a Business Should Discuss With Saas Provider
When it comes to using and purchasing SaaS, privacy advocates, infosec experts, and IT departments have several worries, most of which are related to cybersecurity and privacy. Seven alleged security vulnerabilities are listed below that you should discuss with a SaaS provider as during evaluation.
1. Misconfigurations
The majority of SaaS programmes increase the system's complexity by layering on more levels, which raises the possibility of setup errors. The cloud infrastructure's availability might be impacted by even the smallest configuration errors.
When Pakistan Telecom attempted to restrict YouTube inside of Pakistan because of some allegedly blasphemous videos in February 2008, it made one of the most famous setting errors. For two hours, the entire world was unable to access YouTube as a result of their attempt to build a fake route.
2. Storage
Checking where all the files are stored is essential when you buy new software. The following queries can be used by SaaS users to double-check data storage policies:
Do you have any management over where the data is stored with your SaaS provider?
Is data kept in a private data centre or with the aid of a safe cloud providers like AWS or Microsoft?
Are security options like data encryption accessible throughout the whole data storage lifecycle?
Do end users have the ability to share files and objects with people both inside and outside of their domain?
3.Disaster Recovery
Disasters can strike without warning and rock the roots of your company. Asking yourself these questions can help you get ready for any upcoming disasters.
What transpires in the event of a natural disaster to the virtualized environment and all of your saved data? Does your master service agreement's force majeure provision apply? Does your network operator guarantee a full recovery? If so, find out how long it will take and what the steps are.
4. Access Management
Because sensitive data is present in every SaaS service, access management is essential. Customers of SaaS must understand whether a single point of entry to the virtualized environment can reveal private data. It is also beneficial to enquire about the architecture of security systems and determine whether there is any potential network security problems, such as inadequate patching and inadequate monitoring.
5. Regulatory Compliance
Ask the following questions to confirm that your vendors have effective desktop security measures in place:
What legal system best regulates customer data, and how is that determined?
Do your cloud platforms adhere to privacy, security, and regulatory regulations such as GDPR, Obamacare, SOX, and others?
Are the cloud service providers you use prepared for external security audits?
Does the company you use for cloud services hold security accreditations like ISO, ITIL, and others?
Consider Privacy And Data Breaches
Organisations frequently deal with security concerns like data breaches and security issues. To find out how successfully your supplier can prevent and deal with privacy and data breaches, ask them the following questions.
What security precautions does each cloud application operator have in place? For instance, is their security team prepared to deal with malware or a direct ransomware attack?
How does your suppliers know if there is a breach? Do they have the ability to look into any unauthorised incursions or unlawful activity? If the breach is the result of your service insurer's security services' blatant negligence, may your contract hold the other party liable?
Stay Clear of SaaS Security
SaaS customers should improve their current security policies and create new ones as the SaaS ecosystem changes in order to handle the security problems mentioned above.
Businesses must pay close attention to their security protocols as the SaaS stack is expected to continue expanding in order to avoid costly infosec mistakes. You can have fantastic SaaS security checklists, outstanding risk assessment procedures, and knowledgeable end users, of course. Still, all your efforts will be for naught if you can't adapt to the constantly shifting security landscape.
Besides businesses,  SaaS users should also consider internet security as it will secure all your online transactions and purchases securely. So, always protect your PC with internet security measures to make it inaccessible for hackers, viruses, identity stealers and spammers. Secure your SaaS account with multi factor authentication, with antivirus programs, and with password manager softwares.
Companies who want their users to be responsible for keeping their accounts secure should enforce the password complexity standards. For instance, if you sign up for "Twitter" but immediately use a username that is simple to remember, like @Krystal Dee YO! We're so bad at remembering what happens behind closed doors where no one else can see it that you probably won't recall this detail when hackers take all of our social media information!
Conclusion
We've highlighted five typical SaaS security concerns in this article that every company should be aware of. Although they might not seem like a significant matter at first, these issues have a tendency to get worse over time. Businesses won't ever be totally secure from hackers or other cybercriminals who desire access as long as they utilise these services as-is; nevertheless, keeping an eye on these concerns sooner rather than later will help them avoid issues before they arise!