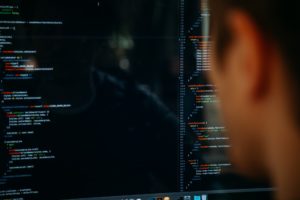 With new technologies being released at a dizzying rate, the IT industry is evolving faster than ever. Besides rushing to adopt new technologies, the average IT business must fight off competitors promising better results in shorter periods. 
Relying on an in-house team alone is not possible for most businesses in such a scenario. Thankfully, companies can hire a dedicated software development team to blaze through massive workloads.
But how does the dedicated development team model work? And more curiously, will your business benefit from this software outsourcing model?
Let's explore the answers to these questions.
What is the Dedicated Development Team Model?
A dedicated software development team is an outsourced development team typically working remotely for an established IT business. The dedicated development team model is a popular alternative to the Fixed Price and Time & Material software outsourcing models.
Dedicated software development teams comprise handpicked individuals with the skills to meet specific goals for your business. When you hire a dedicated team, they become your employees on paper – except your company does not have to deal with the administrative, tax, and HR tasks associated with these employees.
As you might have guessed, not every dedicated development team has the same skillset. Such a team may comprise mobile app developers, front- and back-end developers, quality assurance specialists, UI/UX designers, and product managers, depending on your business's needs.
How to Decide If You Need a Dedicated Software Development Team
The need for a dedicated development team can arise in a variety of scenarios, including:
Short-staffed in-house teams:

Hiring a dedicated development team is viable when a business's in-house development team either lacks the manpower or doesn't possess the required technical expertise to meet a project's requirements.

Large-scale, long-term projects:

When an IT business is poised to take on a large or long-term project that is undefined in its size and scope, a dedicated development team can be an invaluable part of the organization.

Demand for a Minimum Viable Product:

Hiring a dedicated development team allows an IT business to mitigate the time and investment risk when building a minimum viable product. Meanwhile, the in-house team can chuck away at the established workload. 

Startups with a limited budget:

Startups often hire dedicated development teams to build their MVP when they lack the finances to set up an in-house team.

Short time-to-market projects:

When a client wants to bring their product to market in the shortest time possible, IT firms often hire a dedicated development team that can work around the clock. However, the hiring budget for such a project dictates the viability of hiring a dedicated development team. More on this later.
Benefits of Hiring a Dedicated Software Development Team
No Hardware/Software Requirements:

Remote teams have their resources and workspaces, eliminating the need for additional investments in equipment and software.

Agile Approach:

Hiring dedicated teams provides agility in workflow that is tailored to the project's requirements.

Flexibility:

Exclusivity to projects allows the team's full focus, offering flexibility for adjustments and modifications as needed.

Collaborative Engagement:

Remote teams are adaptable to suggestions and prioritize effective communication through regular meetings and brainstorming sessions.
When Not to Hire a Dedicated Software Development Team
Working with a dedicated development team offers fantastic advantages that give your business an edge over your competitors. 
But hiring such a team is not an all-purpose solution. In fact, it's better to avoid hiring a dedicated software development team in the following situations:
Short-term projects with defined requirements:

When the scope of a smaller project is well-defined, hiring a dedicated development team doesn't make sense. It's better to hire a team under the fixed-price model. The time & material model is the ideal choice if it is a middle-sized project. 

Projects involving limited budgets:

Not every project demands developers and designers working full-time. In such cases, opting for the fixed price model over the dedicated team model makes financial sense. 
How to Hire a Dedicated Software Development Team
Choosing developers with the ideal skillsets is essential when hiring a dedicated team. As a customer that will rely on a vendor for developing your product, it's crucial to take note of your responsibilities besides the vendors.
Defining your project's scope is one of the many responsibilities you must take on. On hiring a dedicated team, you are also responsible for measuring their effectiveness, communicating with the team, and cultivating the work culture.
Of course, the provider will hire and retain talent, supply the necessary IT infrastructure, and deal with the paperwork and payroll. 
With the responsibilities of both parties clearly distinguished, let's look at the steps of hiring a dedicated software development team.
Step #1: Defining the Requirements
Before contacting any vendor, your team must define the project's demands, including the tech stack to use and the most important features to implement first. 
You can only hire teams reliably if these aspects of your project are defined since there's no other way to determine whether a dedicated team is a good fit for your business.
Step #2: Interviewing the Vendor's Team
Any vendor will put its applicants through a series of tests and interviews before finally hiring them. However, each employee must also clear the client interviews – the ones you carry out – before they can work for you.
These interviews are the right time to put your dedicated development team to the test. Test every interviewee's communication style, knowledge of your tech stack, and ability to meet your demands. 
This is also the perfect time to get a feel for your vendor's company culture. Considering all these aspects, you can make an informed decision about hiring a vendor. Most reputed vendors agree to sign non-disclosure agreements and don't ask for the entirety of the fees upfront.
Step #3: Launch the Team
Since you carefully handpick your dedicated software development team from the vendor's roster, your project will likely be complete in the stipulated time. 
However, your team's progress largely depends on your involvement with the team. Staying in the loop and setting up internal processes for success is essential to ensuring your team's success.
Step #4: Measure the Team's Effectiveness
You can use one of the several established models of measuring a team's effectiveness, including the T7 and GRPI models. However, it's also important to take surveys regularly to find the gaps in a team's cohesiveness. 
It's also a good idea to visit the vendor's office and see how your team is doing every once in a while.