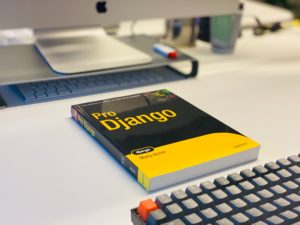 Django, a Python framework, simplifies the creation of web-based applications. It comes with a predefined toolbox that provides all the functionalities needed to create a web application. This framework allows you to create secure and robust web apps. It is used widely by web developers to create web apps.
Finding the best Python and Django development company can be difficult, even though there are over 22 million worldwide. There are many marketplaces for freelancers that can help you find the best Django or Python development companies.
We are a top Python development company, and we know the requirements of Python/Django developers. We also know how to find the best Python development companies. Hiring the best remote developers to create the perfect app is crucial. This article will discuss some Python Django development companies.
Find the best Python Django developers with full-stack team members who can create various web applications using Django's high-level Python web framework. Below, we've listed some of the best Django companies for your Django/Python development task.
1. Webisoft
Webisoft, a Python/Django Development Company, has years of experience in digital transformation consulting and product development. Its core expertise is in SaaS, software development, and blockchain.
Expertise
Solving IT issues
MVP development
Long-term project development
Enterprise Software Development
Support and maintenance
Blockchain
Are you looking to accelerate the development of your software program? Perhaps you are looking for specialists with specific skills. webisoft is a Python and Django Development company that will quickly find the best specialists within a week. Webisoft can help you with all the infrastructure requirements.
2. Dev.Pro
Result-driven. Quality-obsessed. Dev.Pro creates teams that can deliver custom software development experiences to suit any skill set, complexity, or size. Dev.Pro has a highly qualified staff of over 900 specialists.
Expertise
Software Development
Cloud and DevOps
Dev.Pro has offices in more than 50 countries on 5 continents.
3. ELEKS
ELEKS assists clients in digital transformation by providing software engineering and consulting services. ELEKS provides high-tech innovation to Fortune 500 companies and big enterprises, improving their work processes and increasing the value they bring to the modern world.
4. Rootstrap
Rootstrap's mission doesn't just include creating beautiful interfaces but also iteratively creating software solutions. What is the end result? The outcome?
Rootstrap taught Google the basics of running design sprints.
Rootstrap helped MasterClass double its revenue.
Rootstrap saved Globalization Partners $5M.
Helped Ownable make $2.5M in one day on Black Friday.
25 startups secured VC funding at an average of $250K.
Rootstrap has acquired the largest Discovery alum for $25M.
5. Binmile Technologies
Binmile Technologies provides end-to-end digital product development services to Startups and SMBs as well as Enterprises. This includes Fortune 500 companies specializing in custom software and applications development.
Expertise
Custom software development
Mobile app development
Product development
Web development
Experience design
Quality Guarantee
6. Radixweb
Radixweb, a tech company that has been around for 22 years, offers unparalleled IT consulting and custom software development capabilities. Radixweb is a preferred partner in global outsourcing and has delivered exceptional tech solutions based on legacy expertise and tech advice.
Expertise
Custom Software Development
Software Product Development
Software Development Outsourcing
Mobile Application Development
Web & Desktop Application Development
Cloud Consulting & Computing
Application Modernization
Enterprise Mobility
DevOps
7. Simform
Simform is a tech company that aims to assist successful companies in increasing their tech capabilities. We were founded in October 2010 and have assisted organizations from startups that went public to Fortune 500 corporations and WHO-backed NGOs.
Expertise
Custom software development
Enterprise app development
Mobile app development
Cloud Consulting and Management
Software testing
Consulting and Implementation of DevOps
Dedicated development team
API integration
8. Brocoders
Brocoders has been delivering high-quality mobile and web applications for seven years. Brocoders are known for their ability to communicate effectively and transparently develop products. From the first call with our tech specialist to the product release, Brocoders keep your business in mind. You can trust whether you are looking to build a new product or scale up your existing development team.
Expertise
Transportation and Mobility Software
FinTech software
AgriTech software
EdTech software
Digital Transformation
9. EvaCodes
Every project is taken seriously. Each business idea is treated as its own. EvaCodes bring the entrepreneurial spirit, expertise, and know-how to help clients' ideas become digitally embodied. EvaCodes are committed to providing only the best solutions for clients and bringing in the top IT talent to address unavoidable problems.
Expertise
Blockchain solutions
Mobile Apps development
Custom Software development
E-commerce
Software QA & testing
IoT solutions
Digital transformation
10. E2Developers
It was a web agency that was established in 2013. It has leveraged its expertise to offer web solutions for businesses of all budgets.
E2Developers create a rich UI & UX digital brand identity for web, mobile, and E-commerce sites. Clients benefit from their work in spreading their business values and analyzing user behavior to determine measurable engagements & other strategies. To create intuitive and premium experiences, E2Developers use an iterative design process.
Conclusion
Your Python development company must be an extension of your organization's values and culture. Choosing the right company among the endless list of possible companies that can provide your services is difficult.
You need Django/Python experts to understand and adapt to the changing nature of development. When choosing among several Python development companies to work with, make sure you look for the right combination. This includes experience, affordable pricing, easy collaboration, technical knowledge, cultural understanding, and technical acumen.