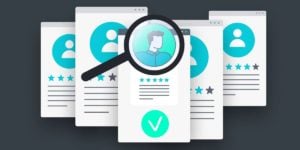 Digitalization is increasingly entering all aspects of modern life, especially business. To manage large amounts of digital data conveniently and efficiently, you need modern methods and approaches and it's no coincidence that the demand for DevOps services is growing. What is the essence of this approach and how does it help to optimize business? In this article, we'll answer these questions.
The main advantages of DevOps practices are using its tools to align development with core business values and goals, accelerate development cycles, and make business processes as efficient and predictable as possible. As a result, the manufacturer reduces costs, optimizes production, and gets a better product in a shorter time.
DevOps is a set of different practices and approaches to organize the work process. You can use these practices separately and stilll see positive changes, but a comprehensive and well-organized implementation of DevOps at the organizational and team levels will be many times more effective.
But will outsourced DevOps be effective? Some manufacturers are not ready to outsource such an important part of the working process to contractors, but let's find out if their concerns are reasonable.
Benefits of outsource DevOps services
Outsourcing has become very popular over the past few years and it's not just because people have to work from home – the remote work format has advantages for employers as well. By hiring DevOps specialists manufacturers get the following benefits:
The ability to choose the best specialists. Often customers cannot find a professional with the necessary skills and qualifications in their city. In this case, outsourcing becomes the only opportunity to find such a specialist who can deal with your tasks and ensure a high quality final product. Due to the nature of remote working, the customer can choose a candidate anywhere in the world and a suitable fee.
Time saving. One way to get specialists with the necessary skills is to train the employees of your company, but this process takes time and financial investment. In addition, it is impossible to accurately predict whether your employee will achieve the necessary qualifications. Outsource hiring allows you to immediately get a specialist at the level you need to solve your problems.
Payment for completed work only. Remote workers do not need to be provided with a workplace and equipment. Also, the customer does not pay for utilities, rent, cleaning, security, and expense items. All they have to do is pay for the work performed by the outsourcer under the agreement.
High qualification of the specialists. Usually, DevOps service providers offer teams with extensive expertise, having been involved in such work on many projects. The chance that such engineers will find a way to solve the tasks of your project is as high as possible.
How the outsource DevOps process works?
Initially, the customer plans the type and scope of the tasks they need to address with the help of a remote worker and then looks for a suitable outsourced DevOps company. The contractor then performs an audit where an analysis of the customer's infrastructure enables them to come up with possible solutions to the customer's problems and find a way to optimize their system. Next, the client and the outsourcing company representative plan the upcoming work, deadlines, and finalize an agreement. The contractor provides engineers whose qualifications match the level of the assigned tasks.
How to choose an outsourcing DevOps company?
Here are the main points to consider when choosing an outsourcing DevOps company:
Customer request processing time. Constant user access to functions and the ability to promptly fix errors that arise are very important in the operation of applications. Even short downtimes can cost a company a serious loss. Find out how quickly the contractor will respond to high-priority alerts and whether he can solve your problem as quickly as possible.
Unique solution. New product development is always a unique process and there are no templates that can be applied to multiple projects. Each project requires an individual approach and solution according to its objectives. This means that the contractor must look for a unique set of tools and technologies each time to help solve the problems of a specific project.
If you choose Kubernetes for example to effectively accelerate your development cycle, you should consider that this tool will only be effective in conjunction with cloud software designed for microservice architecture. In addition, it also requires a skilled team that can provide infrastructure maintenance,otherwise, even such powerful technology will bring more trouble than benefits and only overcomplicate the project.
Task management system. Typically, companies use a task management system in order to manage the team's work more efficiently and conveniently. Ask the contractor about the functionality of their system: find out whether you can track the issue status, the number of working hours of the specialists, and whether you will be able to provide comments.
Customer feedback. Ask the potential contractor for references for completed cases. If the DevOps outsourcing company is truly reliable, it will have an impressive list of successfully performed multifaceted projects. Take the time to study the cases as this will show you the contractor's potential, and perhaps even give you new ideas for your project.
SHALB outsourcing: why we are the right company for you
For more than 10 years Shalb has been providing various DevOps services: CI/CD service, cloud migration, Kubernetes cluster management and more.
Our experts respond to notifications within 5 minutes
Even If your problem is not critical, we will solve it within an hour
Jira's task management system easily coordinates with Opsgenie and enables you to quickly track high-priority issues.
If the downtime resulting in user dissatisfaction occurs through the fault of our staff, we will return the money to the customer
Our specialists have more than 300 different successful cases under their belt. We will help you find the most suitable and unique solution for your project and set up your infrastructure and DevOps processes.
Trust us to bring about improvements in your business in the shortest possible time.